Download Free Font Anoxic
Font name:
Anoxic

&nbsp (3 reviews)

Categories
Fancy, Stencil, Army
Author:
deFharo
License:
Free for Personal Use
Website:
https://defharo.com
Files:
14
Views:
Downloads:
---
Anoxic-Light.ttf

Anoxic-LightOblique.ttf

AnoxicOutline-Medium.ttf

AnoxicSC-Medium.ttf

Font release note
Anoxic is a Semi-Stencil typeface family with a rounded finish with 16 styles in 4 families, Roman, Small Caps, Outline & Oblique, including small letters, 9 number sets and 3 uppercase letters, plus advanced Open functions Type.
Anoxic fonts is a semi-stencil family design that gives it a futuristic and sci-fi look. Inspired by the Bauhaus school and is specially designed for use in small sizes for screen and printing.
=======================================================
FULL VERSIONS & LICENSES:
https://defharo.com/fonts/anoxic/
Tags: Anoxic, deFharo, Fancy, Stencil, Army, Anoxic-sans-serif-small-caps-02.png, Anoxic-Light.ttf, Anoxic-LightOblique.ttf, Anoxic-sans-serif-outline.png, Anoxic-sans-serif-semi-stencil.png, Anoxic-sans-serif-small-caps-specimen.png, Anoxic-sans-stencil-oblique.png, Anoxic-SC-Specimen.pdf, Anoxic-small-caps-semi-stencil.png, Anoxic-Specimen.pdf, anoxic.png, AnoxicOutline-Medium.ttf, AnoxicSC-Medium.ttf, deFharo-FREE_FOR_PERSONAL_USE_ONLY.pdf, Windows font
Characters sample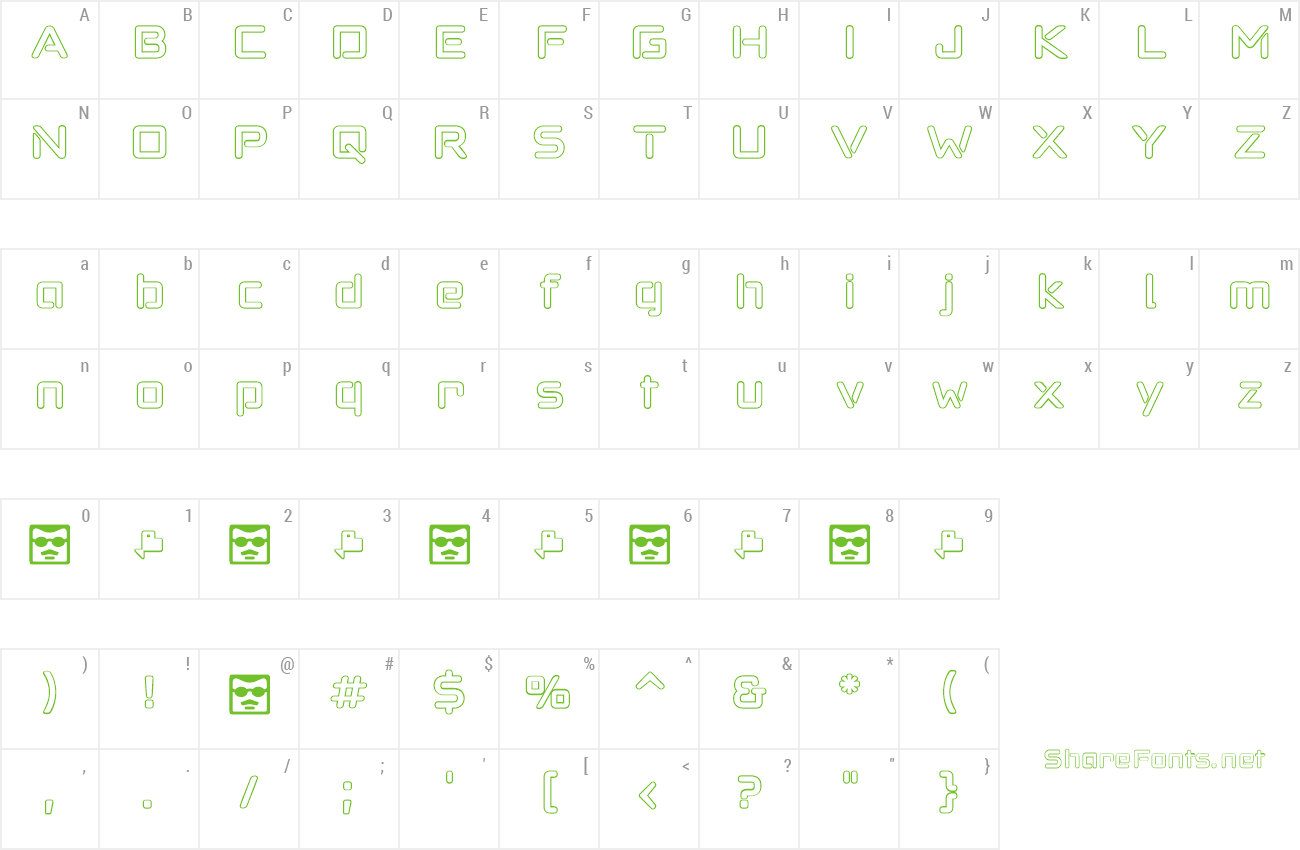 Font archive files
| # | File name | Size | Download |
| --- | --- | --- | --- |
| 1 | Anoxic-sans-serif-small-caps-02.png | 24KB | Download |
| 2 | Anoxic-Light.ttf | 43.5KB | Download |
| 3 | Anoxic-LightOblique.ttf | 43.5KB | Download |
| 4 | Anoxic-sans-serif-outline.png | 32.3KB | Download |
| 5 | Anoxic-sans-serif-semi-stencil.png | 154.6KB | Download |
| 6 | Anoxic-sans-serif-small-caps-specimen.png | 60.4KB | Download |
| 7 | Anoxic-sans-stencil-oblique.png | 29.9KB | Download |
| 8 | Anoxic-SC-Specimen.pdf | 261.8KB | Download |
| 9 | Anoxic-small-caps-semi-stencil.png | 71.2KB | Download |
| 10 | Anoxic-Specimen.pdf | 237.5KB | Download |
| 11 | anoxic.png | 18KB | Download |
| 12 | AnoxicOutline-Medium.ttf | 81KB | Download |
| 13 | AnoxicSC-Medium.ttf | 49.5KB | Download |
| 14 | deFharo-FREE_FOR_PERSONAL_USE_ONLY.pdf | 44.1KB | Download |