Download Free Font Ocean Rush
---
Ocean Rush DEMO.otf

Font release note
Full Version with License Available:
https://sellfy.com/p/tbmhcl/
About this font:
Ocean Rush provides the aesthetic of paint brush typography with the fading brush strokes effect. A strong and independent font! Easy to use but gives loud and clear output. The plus is it works great both on light and dark backgrounds. Now assemble your own words and design it with Ocean Rush font.
Variations: Regular + Slant
Features: Capitals, Numerals, Punctuation
Uses: Shirt Prints, Posters, Video Thumbnail, Logo, Album Cover, Photography Text, Headers
File Type: Opentype
Tags: Ocean Rush, The Branded Quotes, Brush, Script, Ocean Rush Font Cover 1.png, Ocean Rush Font Cover 4.png, Ocean Rush Font Cover 5.png, Ocean Rush Font Cover 6.png, Ocean Rush DEMO.otf, Read Me You Lazy Sunshine.txt, ocean_rush.png, Windows font
Characters sample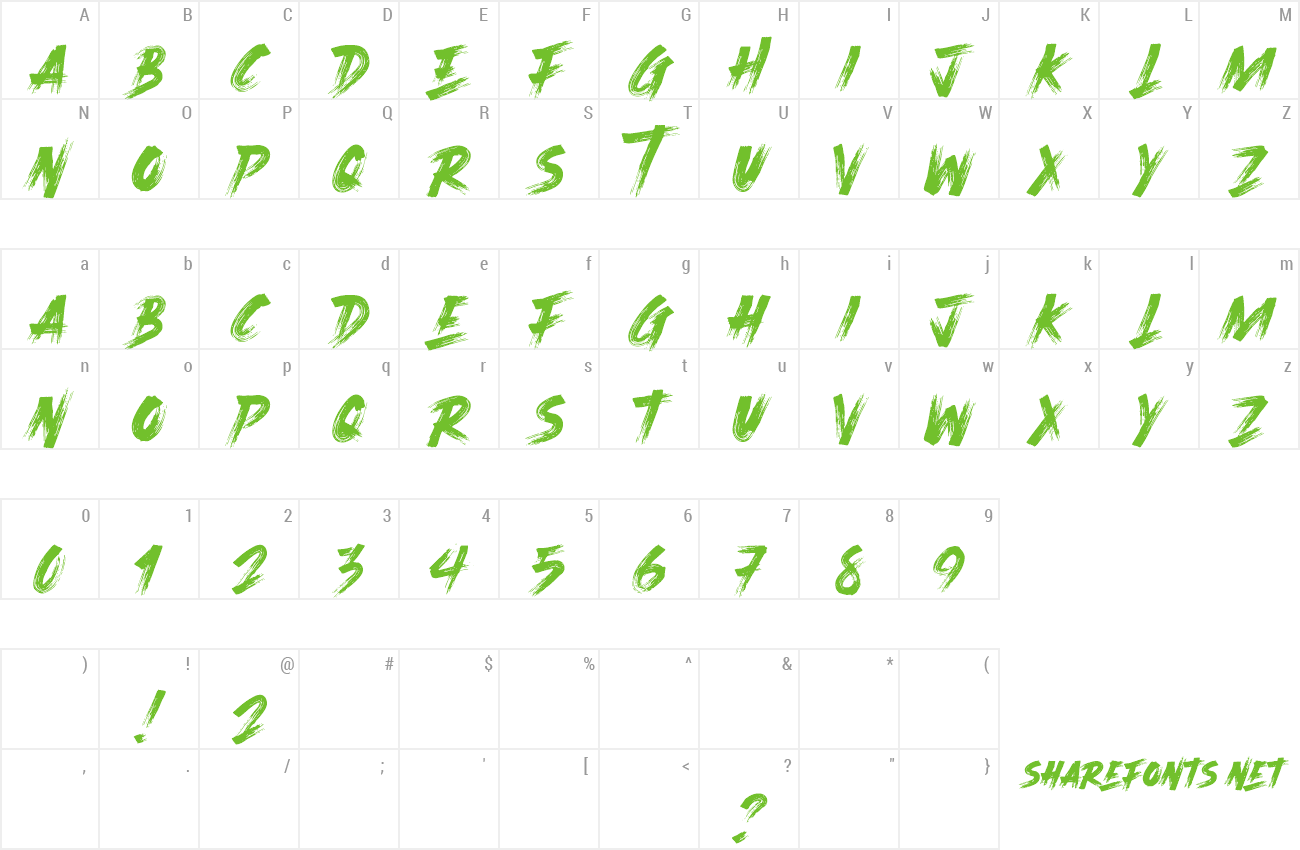 Font archive files
| # | File name | Size | Download |
| --- | --- | --- | --- |
| 1 | Ocean Rush Font Cover 1.png | 2.6MB | Download |
| 2 | Ocean Rush Font Cover 4.png | 2.6MB | Download |
| 3 | Ocean Rush Font Cover 5.png | 2.6MB | Download |
| 4 | Ocean Rush Font Cover 6.png | 2.6MB | Download |
| 5 | Ocean Rush DEMO.otf | 53.4KB | Download |
| 6 | Read Me You Lazy Sunshine.txt | 303B | Download |
| 7 | ocean_rush.png | 244KB | Download |