Download Free Font Pink Has Gone Extinct
Font name:
Pink Has Gone Extinct

&nbsp (0 reviews)

Categories
Various, Techno
Author:
Neoqueto
License:
100% Free
Website:
http://michalnowakdesign.pl
Files:
16
Views:
Downloads:
---
pink_has_gone_extinct_hairline.ttf

pink_has_gone_extinct_oblique_ldr.ttf

pink_has_gone_extinct_regular.ttf

pink_has_gone_extinct_thin.ttf

pink_has_gone_extinct_ultra_thin.ttf

Font release note
Combining futurism and art-deco, all the 5 variants of Pink Has Gone Extinct break boundaries. 3 different weights + 2 special versions.

Enjoy!
Tags: Pink Has Gone Extinct, Neoqueto, Various, Techno, hairline_license.txt, hairline_read me.txt, oblique_ldr_read me.txt, regular_read me.txt, thin_read me.txt, ultra_thin_read me.txt, oblique_ldr_license.txt, pink_has_gone_extinct.png, pink_has_gone_extinct_hairline.ttf, pink_has_gone_extinct_oblique_ldr.ttf, pink_has_gone_extinct_regular.ttf, pink_has_gone_extinct_thin.ttf, pink_has_gone_extinct_ultra_thin.ttf, regular_license.txt, thin_license.txt, ultra_thin_license.txt, Windows font
Characters sample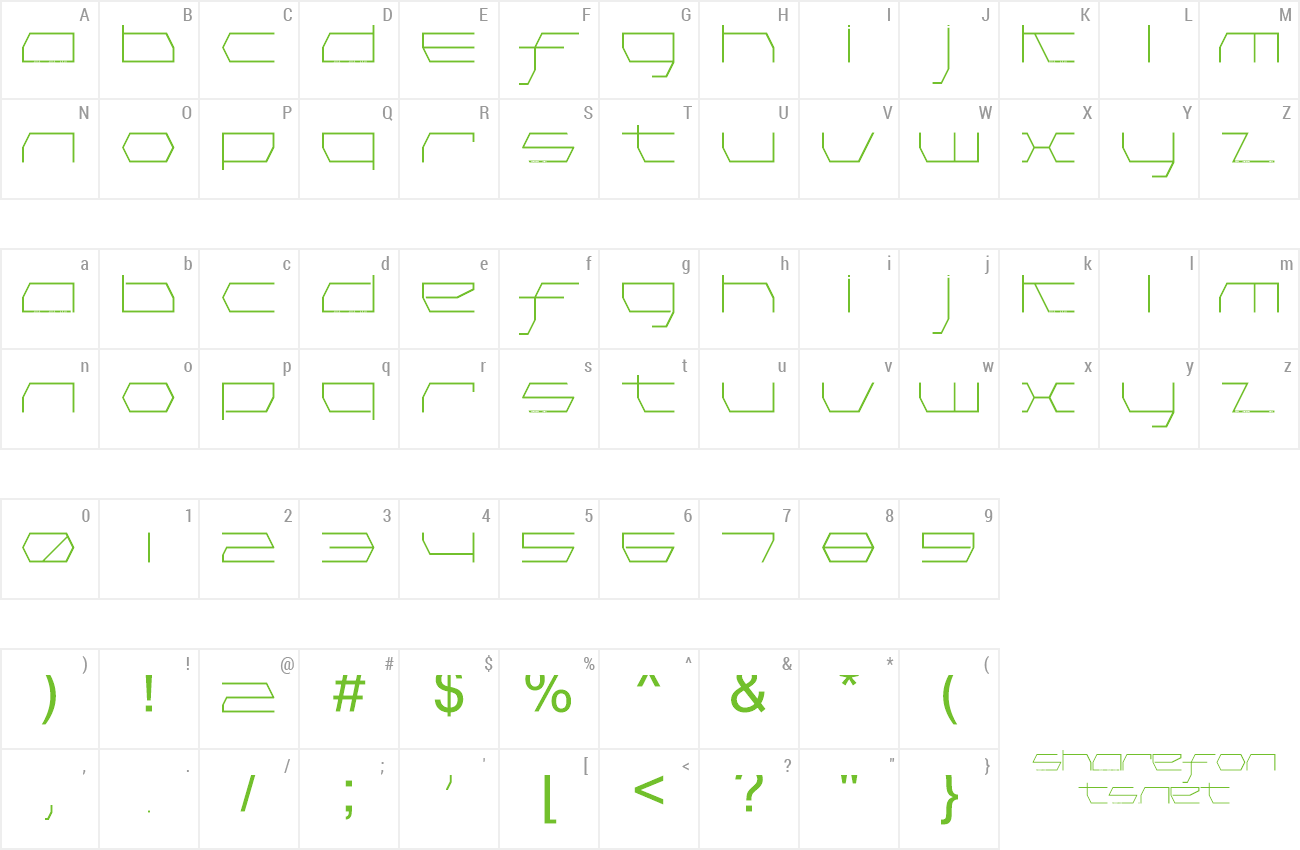 Font archive files
| # | File name | Size | Download |
| --- | --- | --- | --- |
| 1 | hairline_license.txt | 261B | Download |
| 2 | hairline_read me.txt | 1.1KB | Download |
| 3 | oblique_ldr_read me.txt | 1.1KB | Download |
| 4 | regular_read me.txt | 1.1KB | Download |
| 5 | thin_read me.txt | 1.8KB | Download |
| 6 | ultra_thin_read me.txt | 1.5KB | Download |
| 7 | oblique_ldr_license.txt | 260B | Download |
| 8 | pink_has_gone_extinct.png | 339.8KB | Download |
| 9 | pink_has_gone_extinct_hairline.ttf | 16KB | Download |
| 10 | pink_has_gone_extinct_oblique_ldr.ttf | 8.6KB | Download |
| 11 | pink_has_gone_extinct_regular.ttf | 8.5KB | Download |
| 12 | pink_has_gone_extinct_thin.ttf | 10.1KB | Download |
| 13 | pink_has_gone_extinct_ultra_thin.ttf | 9.5KB | Download |
| 14 | regular_license.txt | 256B | Download |
| 15 | thin_license.txt | 914B | Download |
| 16 | ultra_thin_license.txt | 592B | Download |