Download Free Font Shrewdy
Font name:
Shrewdy

&nbsp (0 reviews)

Categories
Script
Author:
Katsia Jazwinska
License:
Demo
Website:
https://crmrkt.com/59EAA8?u=Jazwinska
Files:
28
Views:
Downloads:
---
Shrewdy.otf

Shrewdy.ttf

Font release note
This is the demo version which was made for you to try out the font in your projects. 
This means you can NOT use it for personal or commercial aims.
---
DOWNLOAD FULL VERSION
FOR PERSONAL AND COMMERCIAL USE:

https://crmrkt.com/59EAA8?u=Jazwinska
If you are looking for a handmade brush font with bold yet stylish characters, Shrewdy is the one for you! The full version of the font includes basic punctuation, numbers, roman and cyrillic typeface and special glyphs, so the font can be used with most of the European languages.
For any questions contact me:
[email protected]
Tags: Shrewdy, Katsia Jazwinska, Script, ._READ ME.pdf, ._Shrewdy.otf, ._Shrewdy.ttf, ._Shrewdy_01.jpg, ._Shrewdy_02.jpg, ._Shrewdy_03.jpg, ._Shrewdy_04.jpg, ._Shrewdy_05.jpg, ._Shrewdy_06.jpg, ._Shrewdy_07.jpg, ._Shrewdy_08.jpg, ._Shrewdy_09.pdf, .DS_Store, .DS_Store, ._.DS_Store, ._.DS_Store, Shrewdy_01.jpg, Shrewdy_02.jpg, Shrewdy_03.jpg, Shrewdy_04.jpg, Shrewdy_05.jpg, Shrewdy_06.jpg, Shrewdy_07.jpg, Shrewdy_08.jpg, READ ME.pdf, Shrewdy_09.pdf, Shrewdy.otf, Shrewdy.ttf, Windows font
Characters sample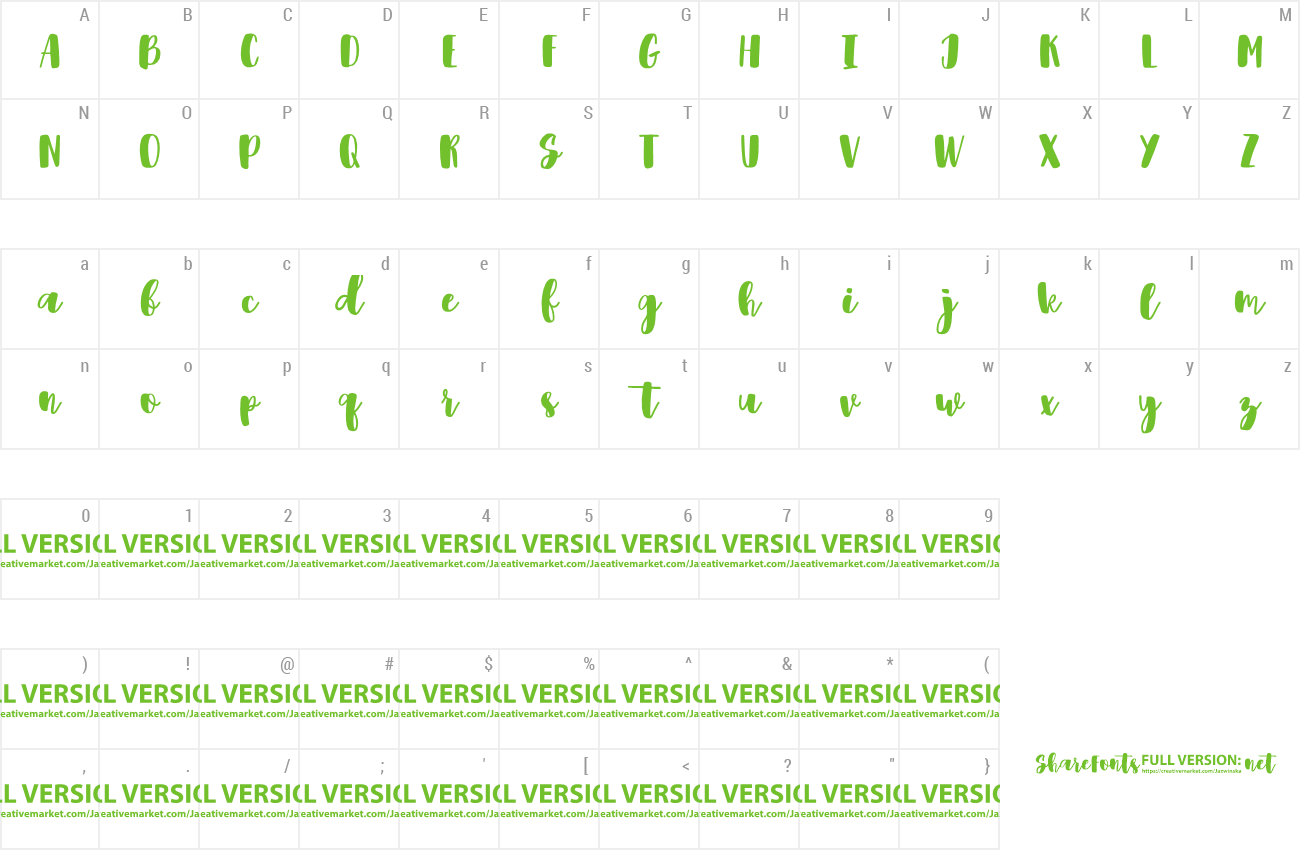 Font archive files