Download Free Font Tarif Arabic
Font name:
Tarif Arabic

&nbsp (1 reviews)

Categories
Serif, Basic
Author:
Zetafonts
License:
Free for Personal Use
Website:
http://www.zetafonts.com
Files:
12
Views:
Downloads:
---
TarifArabic-Bold.ttf

TarifArabic-Book.ttf

TarifArabic-Extrabold.ttf

TarifArabic-Extralight.ttf

TarifArabic-Light.ttf

TarifArabic-Medium.ttf

TarifArabic-Regular.ttf

Font release note
The font here is for PERSONAL/NON-COMMERCIAL USE ONLY!
To download the full font family (all weights, glyphs and numbers) and acquire the commercial license please visit our website:
https://zetafonts.com/tarif
For more info about our licenses:
https://www.zetafonts.com/licensing
CONTACT US:
website:
https://www.zetafonts.com
have a question?:
info@zetafonts.com
---
Tarif is a typeface family inspired by the multicultural utopia of Convivencia - the peaceful coexistence of Muslims, Christians and Jews in tenth century Andalusia that played an important role in bringing to Europe the classics of Greek philosophy, togheter with Muslim culture and aesthetics.
Designed for Zetafonts by Andrea Tartarelli, is a slab serif typeface with a humanist skeleton and inverted contrast, subtly mixing latin zest, calligraphic details, extreme inktraps, and postmodern unorthodox reinvention of traditional grotesque letter shapes.
The exuberant design, perfect for titling, logo and display use, is complemented by a wide range of seven weights allowing for solid editorial use and great readability in body text. Matching italics have been designed with the help of Maria Chiara Fantini and Cosimo Lorenzo Pancini, while Rania Azmi has collaborated on the design of the arabic version of Tarif, where the humanist shapes and inverted contrast of the latin letters find a natural connection with modern arabic letterforms.
More...
Tags: Tarif Arabic, Zetafonts, Serif, Basic, TarifArabic-Bold.ttf, TarifArabic-Book.ttf, Tarif-Family-CC-BY-NCLicensepdf.pdf, TarifArabic-Extrabold.ttf, TarifArabic-Extralight.ttf, Tarif_Commercial information.pdf, TarifArabic-Light.ttf, TarifArabic-Medium.ttf, TarifArabic-Regular.ttf, Tarif-specimen.pdf, tarif_arabic.png, Tarif_by_Zetafonts.png, Windows font
Characters sample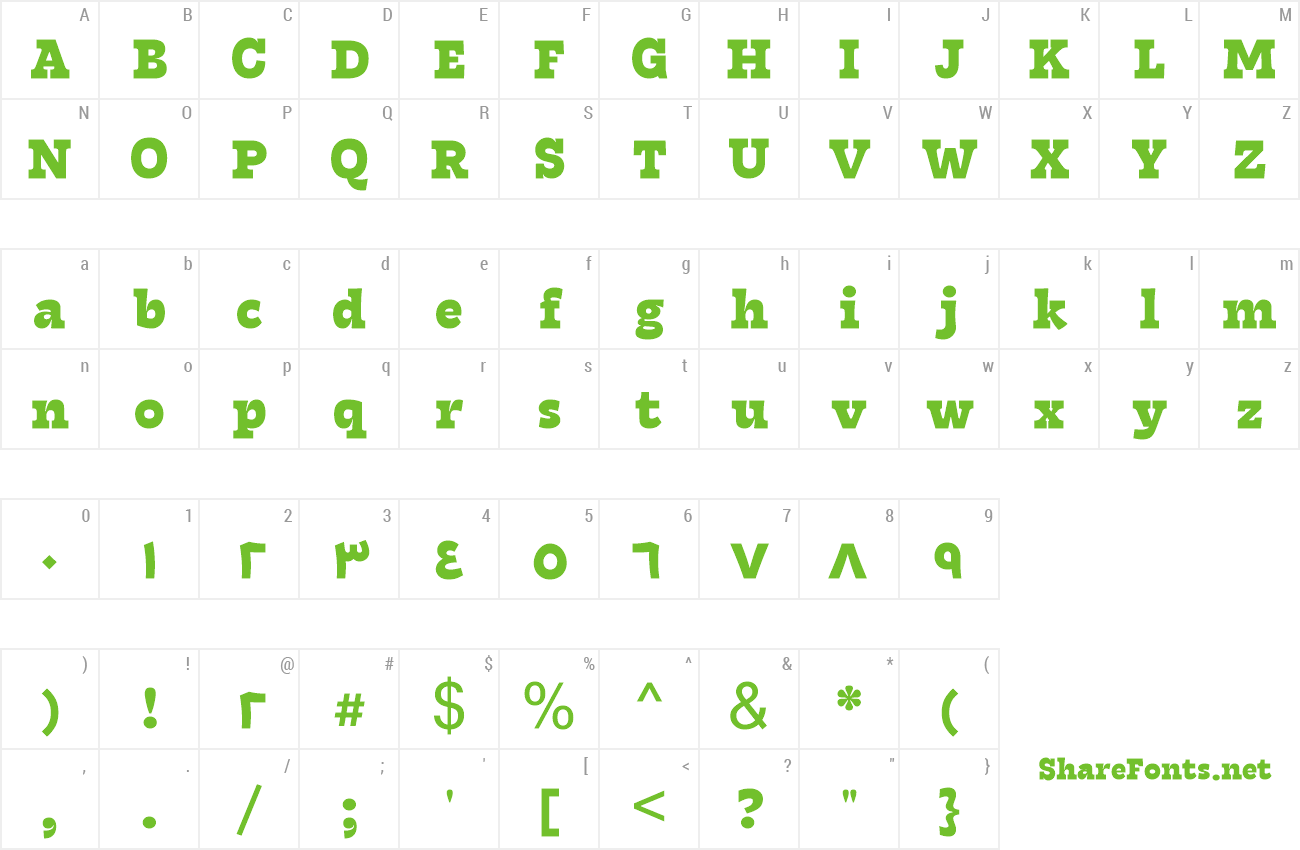 Font archive files
| # | File name | Size | Download |
| --- | --- | --- | --- |
| 1 | TarifArabic-Bold.ttf | 81.9KB | Download |
| 2 | TarifArabic-Book.ttf | 78.9KB | Download |
| 3 | Tarif-Family-CC-BY-NCLicensepdf.pdf | 219KB | Download |
| 4 | TarifArabic-Extrabold.ttf | 82.8KB | Download |
| 5 | TarifArabic-Extralight.ttf | 77.6KB | Download |
| 6 | Tarif_Commercial information.pdf | 910KB | Download |
| 7 | TarifArabic-Light.ttf | 78.6KB | Download |
| 8 | TarifArabic-Medium.ttf | 81.7KB | Download |
| 9 | TarifArabic-Regular.ttf | 79.2KB | Download |
| 10 | Tarif-specimen.pdf | 562KB | Download |
| 11 | tarif_arabic.png | 375KB | Download |
| 12 | Tarif_by_Zetafonts.png | 416.3KB | Download |