Download Free Font Meiry
Font release note
Meiry
Regular
Meir Sadan Meiry
Meiry
Version 2.00
Meiry
All Rights Reserved!
Meir Sadan
Meir Sadan
Some people call me Meiry. This is my first font ever. I took graphic design classes then, and I saw this wonderful little stencil looking all innocent, lying in some drawer with nothing really special to do. So I took it home. At first, I started writing little notes in people's study notebooks in school using my little nice stencil as a way of making nice letters that came out looking so grungey-cool. Then, I saw how everybody makes fonts and I wanted to make a font myself, too. So I thought and thought of an idea for a typeface - and suddenly, it stroke me like a lightning! I sat down and scribbled the entire basic font character set using my little limited stencil. I cleaned them all up a bit in Photoshop and brung into Fontographer.
http://sadan.com/
mailto:[email protected]
1. Do not distribute this file. 2. Do not make changes to this file. 3. You may use it freely otherwise.
http://sadan.com/
Tags: Meiry, Destroy, MEIRRG__.TTF, Windows font
Characters sample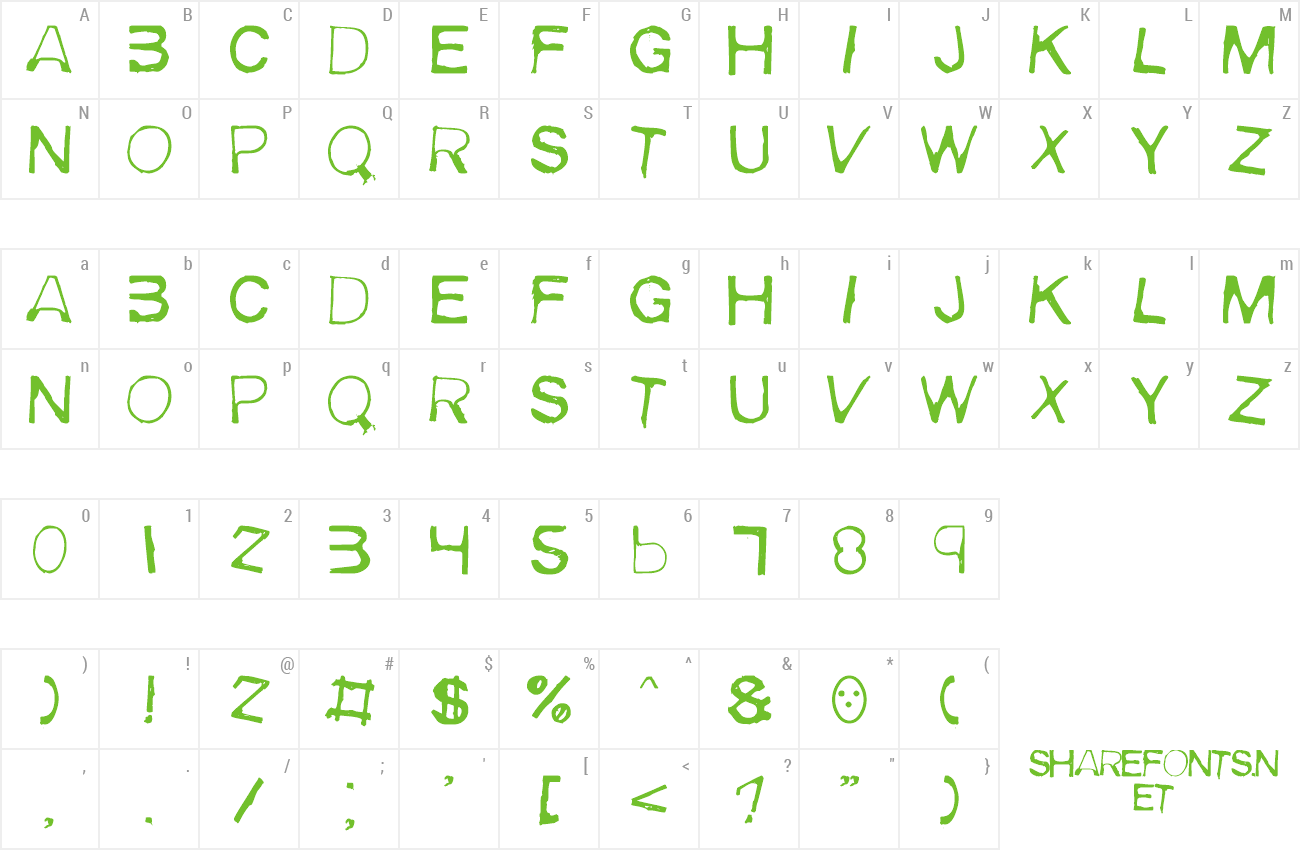 Font archive files
| # | File name | Size | Download |
| --- | --- | --- | --- |
| 1 | MEIRRG__.TTF | 40.5KB | Download |